Malibu is considered one of the most sought-after luxury enclaves in the country. It's also thought of as Los Angeles's favorite oceanfront escape, which is a high honor considering the lengthy list of spectacular coastal cities and towns in Los Angeles and Orange Counties.

The romantic aura that surrounds the area is only one thing that sets Malibu apart. The oceanfront setting allows for a perfect view of the Pacific Ocean waves chasing up the white, sandy shore. In addition, Malibu is close to stellar shopping and dining and an unmatched number of outdoor pursuits with Los Angeles, Beverly Hills, and more neighborhoods within reach. There is a relaxed, California cool vibe to the whole city that is further enhanced when you realize that many of Hollywood's most well-regarded celebs occupy private perches that rise above the Pacific Coast.

Arguably, the most underrated aspect of Malibu is its collection of spectacular homes. The beachfront homes double as stunning pseudo houseboats when the high tide rolls in and immaculate seaside getaways when it rolls back out. These hillside hideaways offer scenic views and plenty of privacy, or you can even opt for slightly more traditional neighborhoods such as Point Dume if you consider a lush tropical landscape and majestic cliffside estates overlooking the Pacific Ocean traditional.

With so many choices in such a magnificent setting, what are those who settle here really after when selecting their Malibu property? Let's explore five primary luxuries buyers are looking for in a Malibu home.
1. The View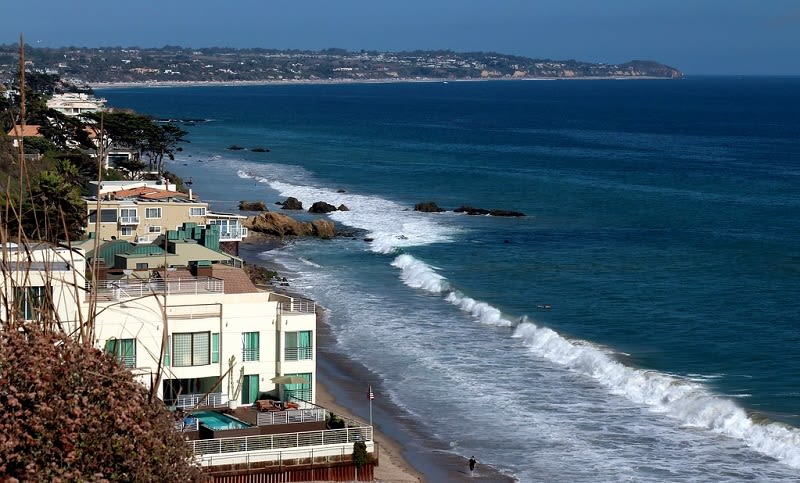 We'll go ahead and start with the most vital (and admittedly, prominent) element that makes Malibu such a dream as a place to call home. Everywhere you turn along this stretch of coastal California, there's a view to wow the senses. From beachside cottages and condos that kiss the shoreline to the sprawling hillside estates that seem to blend seamlessly into the landscape, every home that's bought and sold in this ultra-luxe enclave features a million-dollar view, or two or three.

Even Malibu's handful of interior neighborhoods that bridge the gap between the hillside communities and oceanfront enclaves feature backyard retreats that resemble an oasis in the tropics. However, the true showstoppers are homes with uninterrupted, panoramic views. Whether it's on the beach or above it, the views come at a premium that buyers are more than willing to pay.

Well-positioned homes should feature the right amenities to cover every possible viewing angle. Floor to ceiling, retractable glass walls are no mere luxury in homes with a view. They're a necessity to ensure the home serves its primary purpose as a frame to nature.
2. Indoor-Outdoor Living
As one might expect from an upscale coastal village, Malibu residents embrace an outdoor lifestyle. Hiking and biking, beachcombing and jogging, snorkeling, and surfing are all favorite pastimes offered in abundance in sunny Malibu. There's even a massive equestrian community, and several neighborhoods go so far as to offer luxury accommodations for personally owned equines.

As wonderful as it is to venture outdoors when at home, those buyers seeking to live amongst nature don't want to venture too far to enjoy it. This brings us to the next feature buyers are looking for in their Malibu home: indoor-outdoor living. With a comfortable, temperate climate year-round where summers mimic those in the Mediterranean, it's understandable homes should be equipped to take advantage of the outdoors.

In addition to the floor-to-ceiling retractable windows to allow the outside in, buyers look for backyard spaces with a lot of versatility that can offer a retreat or a space to entertain. Along the cliffs, hillsides, and interior neighborhoods, resort-style, infinity edge pools are always popular, along with outdoor kitchens and ample sitting areas to capture the views.

Beaches with smaller footprints and more intimate views, large welcoming decks, and balconies with room to host guests help supplement the indoor-outdoor lifestyle. Should the land accommodate it, tennis courts or playgrounds are also highly desirable for buyers searching Malibu—especially those with kids.
3. Privacy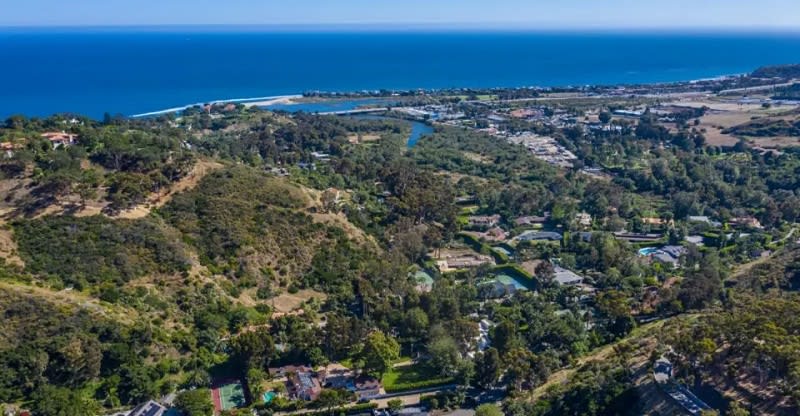 Perhaps one of the biggest misconceptions regarding Malibu is what a beachside abode actually affords you. There are few things more glamorous than a life with the beach out your back door, but that life in Malibu is sometimes for the adventurous type, meaning those that don't mind rubbing elbows with the general public.

California beaches are considered public places, free for anyone to traverse, regardless of the home they choose to sunbathe. Though there are exceptions, a lot of A-listers eschew the more public beach homes for those tucked away from curious onlookers.

Where is the place to go in Malibu to find that solace? Neighborhoods such as 24-hour guard-gated Serra Retreat and the off-the-beaten-path Point Dume offer neighborhood escapes for homeowners with privacy in mind. Bonsall Canyon and the Malibu Foothills that overlook Carbon Beach are also high on the list of ideal landing spots for privacy seekers.

However, those owners who don't mind investing in public-facing property still crave amenities that help keep unwanted visitors at bay. Some of the popular features on resale include high walls, automatic entrance gates, and security systems featuring the latest in monitoring and motion detection tech.

Privacy extends into the home as well. Personal, at-home services are big business in and around Hollywood. Many homes in Malibu are outfitted with elaborate gyms and well-appointed salon rooms, all to accommodate a visit from your favorite personal trainer or stylist.
4. Access
It might seem to run counter to privacy, but access in Malibu carries with it a number of different meanings. It's not just about how many footsteps it takes before you can sink your feet into the sand, although plenty of neighborhoods offer direct beach access like the private hideaways of the previously mentioned Serra Retreat and Point Dume.

Homeowners also appreciate being close to Malibu's shopping and dining districts. There's no better place to access them than from Malibu Colony or Carbon Beach. Both communities are centrally located, with Malibu Colony within walking distance to the famed Malibu Country Mart.

The gated Malibu Cove Colony is just a short drive from Malibu schools and is adjacent to Paradise Cove. Broad Beach, which sits towards Malibu's western edge, is the perfect access point for hiking in several of the city's more remote locales. It's also close to the Trancas Country Market, which is a less fussy version of its sibling shipping district to the south.

Access also means how close you are to Los Angeles, Beverly Hills, and the heart of Hollywood. Homes in Eastern Malibu, like those in Carbon Beach, Carbon Canyon, or Big Rock, offer the best access to L.A. County's more bustling bergs. Santa Monica is 15 minutes away. Beverly Hills is reachable in just under 30 minutes. Downtown Los Angeles is less than an hour away.

Of course, for those who want to be close to Malibu's most abundant natural resource, there's no shortage of neighborhoods where deep-pocketed beach lovers can get their fill. Malibu Colony is perhaps the most well-known, and as previously noted, offers access to the best of what Malibu has to offer.
5. High-End Amenities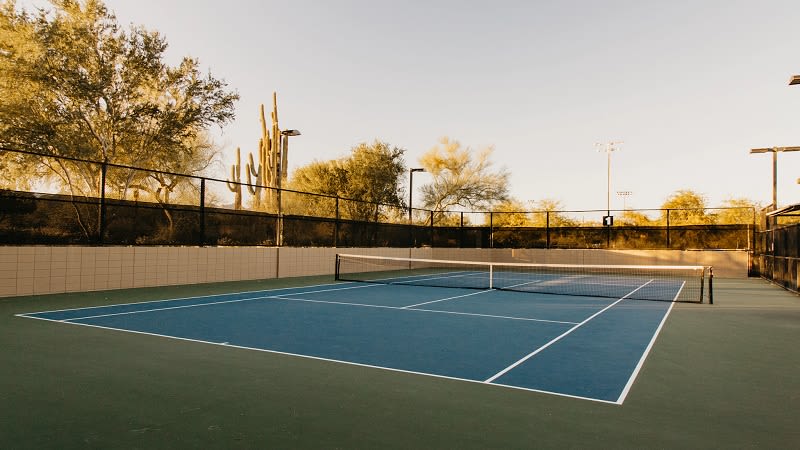 Finally, when you buy a home in a place as spectacular as Malibu, your home should complement the surrounding environs. This is why high-end interior amenities are in such demand. We've already mentioned sliding glass walls, infinity edge pools, and private wellness rooms for working out or looking your best, but these amenities are simply the start of what buyers expect. Many home seekers are after resort-style living—grand homes with expansive master suites, spa-style bathrooms, and closets that resemble quaint boutiques.

Opulent finish-outs are among the most desired architectural features in Malibu real estate. High ceilings adorned in ornate wood or iron accents are popular. Buyers are also seeking unique building materials such as teak or travertine or creative uses of glass, granite, and marble, which is not surprising considering the architectural variety of the town as a whole.

Homes with areas to play or wine and dine also top the lists of a homebuyer's must-haves. Outdoor tennis courts, indoor screening rooms, expansive wine cellars, gourmet, restaurant-quality kitchens, and plenty of space to entertain are favorite selling points.

Tech and environmentally friendly features are also in. Homes with solar roofs or paneling play well on the buyer's market, as do technology packages that offer high-end security and centrally controlled comfort and entertainment systems.

If you're ready to explore the best of Malibu luxury real estate, contact Sandro Dazzan today to start your home buying or selling journey. From Pointe Dume real estate to Serra Retreat homes for sale, allow Sandro and his team's years of experience and expertise to be your guide to luxury real estate in coastal Los Angeles County.