Private Surf Lessons
Malibu is famous for many things—the beaches, the gorgeous homes, the Pacific Coast Highway, and surfing. Visitors come from far and wide to ride the waves here. A vigorous and thrilling form of exercise, learning how to surf is one of the best ways to enjoy the water in Malibu.

Malibu Surf Coach, one of the most highly rated surf instructors in the area, excels at providing private instruction. It's a full-service experience that provides wetsuits, boards, a private practice area, and even photographs upon request. All ages and backgrounds are welcomed and accommodated.

The instructor, Chris "Stingray" Siegler, has surfing in his veins. Born in Hawaii and having worked as a surfing instructor in Australia and the Canary Islands before landing in Malibu, Siegler brings decades of experience to your instruction. His school also offers SUP—stand-up paddleboarding—which is a gentler way to experience the water. Because playful dolphins are regular visitors to Malibu, you might even be able to get up close and personal with these incredible creatures.

Surfing is embedded in Malibu's culture. Some would argue the skill is required to truly experience the place. At the very least, taking a few lessons will prove to be an exhilarating and refreshing experience.

Reservations for Malibu Surf Coach can be made online.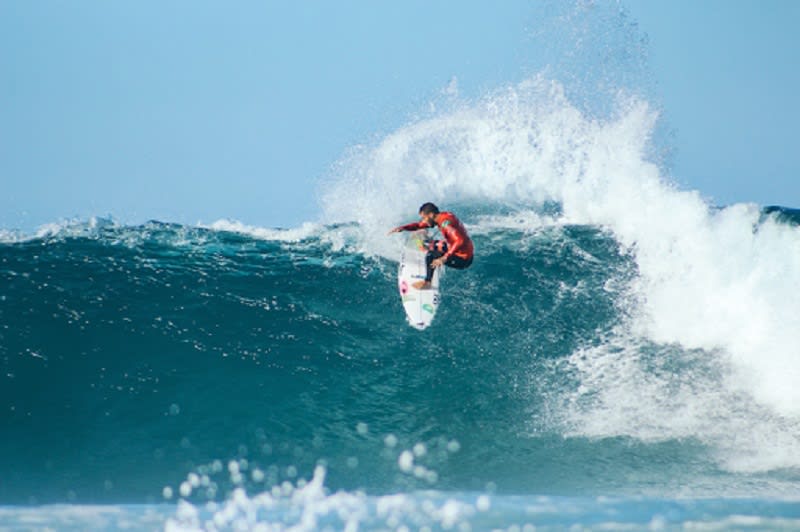 Wine Tours
Though they're often overshadowed by the stretches of spectacular beaches, Malibu's variety of impressive vineyards are also a major draw. The Mediterranean climate that allows for an enviable beach culture also makes the area ideal for producing local wine.

One of the most popular local wine tours embraces Malibu's hippie past: the Vintage VW Hippie Sightseeing Tour. As the name suggests, guests travel around in an authentic VW van, which allows for fun photo opportunities in and of itself.

While you travel through Malibu and enjoy the fresh air rushing in through the open windows, your tour stops at several vineyards and viewpoints of the water before arriving at Rosenthal Tasting. At this "Tasting Room with a View," visitors enjoy a selection of Surfrider and Rosenthal wines as they watch the magical sunsets over the ocean.

For a more intensive wine tour experience, Saddlerock Ranch in Malibu offers a Wine Safari. While traveling through the vineyard in custom open-air safari vehicles, you'll taste local Sauvignon Blanc and Zinfandel wines and visit their collection of exotic animals, including water buffalos, zebras, giraffes, and more. The tour is complete with the ranch's stunning vistas, where wine enthusiasts gaze at the dramatic Malibu coastline and serene blue of the water.

Make reservations online for Vintage VW Hippie Sightseeing Tour and Wine Safari.
Nobu Restaurant
Drink in sweeping ocean views while dining on exquisite seafood. Nobu Restaurant, with its superb cuisine, is considered one of the most influential establishments of Los Angeles, and it overlooks the water just off the Pacific Coast Highway.

Opened in 2000, the restaurant is the creation of famed chef Nobu Matsuhisa, who played an enormous role in making sushi a regular staple of the American diet. With its upscale menu of lobster tempura truffle amazu, squid pasta, and Chilean sea bass, it's not hard to see how the chef excited the country about Japanese cuisine. To this day, Nobu and its sister restaurants remain the world standard for excellent seafood.

Featuring a spacious outdoor upper deck, the restaurant is perched just above the beach and boasts unrestricted water views. Over craft cocktails and ceviche, you can gaze at the setting sun as the refreshing scent of the ocean wafts across your table.

Open 5:45 p.m. to 10 p.m. on weekdays, 11 AM to 11 PM on weekends. Reservations made only by phone at 310-3170-9140.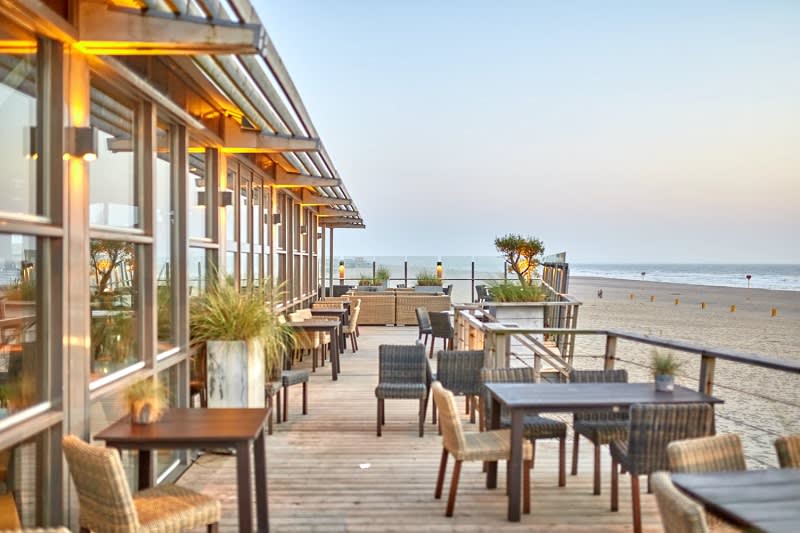 Geoffrey's Malibu
Travel thirteen miles north, and you'll arrive at Geoffrey's Malibu—another restaurant dedicated to serving exceptional seafood. Like Nobu, this restaurant is located next to the beach on the highly coveted strip west of the Pacific Coast Highway. With a menu consisting of American favorites, including sautéed day boat sea scallops, grilled Pacific swordfish, and steamed Maine lobster, Geoffrey's Malibu has remained a highlight of Los Angeles' food scene.

Featuring an expansive outdoor patio lined by trimmed hedges on the back and glass railing on the ocean-facing front, the restaurant places heavy emphasis on cultivating an outstanding seaside restaurant experience, described by Zagat as "close to heaven as you'll get."

It originally opened in 1948 as a historic hotel that catered to Marilyn Monroe, Frank Sinatra, and other legends. The establishment was later converted into a restaurant by financier Harvey Haskin, who cultivated the area's natural beauty as a selling point.

The restaurant's high-quality cuisine and beautiful atmosphere are no secret and regularly attract politicians, ambassadors, and Hollywood celebrities. A verifiable Malibu hotspot, this restaurant is a must-visit for anyone in the region.

Open every day, from 10 AM to 9 PM. Make reservations online.
Private Airplane Tour
Malibu is stunning from all angles. The coastline's beauty is marvelous when viewed from the beach or the highway, but the sights from above in a private plane are genuinely spectacular.

Private plane tours of Malibu are a rarefied privilege that affords mesmerizing vistas of the water and views of the whole Los Angeles area. Corsair Aviation, which offers airplane tours all over the city, has several incredible itineraries for Malibu.

In Corsair's cozy and beautifully outfitted Cessna turboprop airplanes, visitors take off from Van Nuys airport, sail over the traffic below, and enjoy the short journey across the water before arriving at the Malibu coastline in a matter of minutes. Sight highlights include the Santa Monica Pier, the Getty Villa, and the Malibu mountains. For the romantically inclined, the service also offers a platter of champagne and chocolate-covered strawberries.

Private helicopter tours are also offered by another service. Since helicopters are more agile, move at slower speeds, and hover, they make it easier to circle to examine a sight more closely. The ocean near Malibu is a frequent site for sharks, seals, and even blue whales, so there's plenty to view from above.

Make reservations online for Corsair Aviation and Malibu Coast Helicopter Tour.
Yachting
Surround yourself with the Pacific Ocean's tranquility with the Malibu beaches and Santa Monica mountains as your vista. Renting a private yacht for your family and friends creates a relaxing and luxurious experience that will be a treasured memory for years to come. Whether you're celebrating a birthday, anniversary, or just indulging in some fun, this is certainly one of the most enjoyable experiences available in Los Angeles.

Malibu has a variety of yacht rental services to choose from. Luxury Liners caters to a classic yachting experience with their luxury vessels ranging from 47' to 153' in size. All are equipped with a spacious sundeck, indoor and outdoor lounge areas, bathrooms with showers, bed(s), and a kitchen. The larger yachts are outfitted with other amenities, including Jacuzzis, gyms, full chef's galley, and even helipads. No matter the size, these vessels are guaranteed to impress you and your guests. Itineraries include voyages around the Malibu coastline, Catalina Island, and Marina Del Rey.

For a more low-key alternative that embraces the open water's wind energy, Blue Pacific Yachting has a fleet of impressive sailboats. They are stylishly outfitted with modern accommodations and sail around the crystal blue of Malibu's ocean.

Make reservations online for Luxury Liners and Blue Pacific Yachting.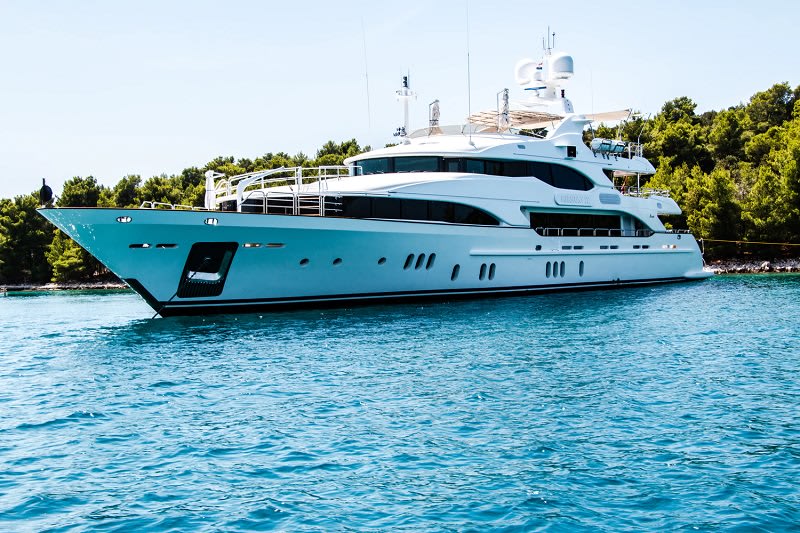 If you're looking for more ways to enjoy the water in Malibu or for houses for sale in Point Dume, please feel free to contact us. Our team would love to show you homes for sale and Malibu real estate.