Make your shopping experience in Malibu fun, memorable, and worthwhile. If you're looking to make your shopping spree while visiting or vacationing in the area different from your normal shopping experience when you're at home, then you'll want to check out the local retailers. Here are six unique shops and boutiques to visit while in Malibu.


Nati Boutique
This small unique shop continues to be recognized by Malibu Choice as the "Best Women's Malibu Boutique." Nati Boutique is known for its cozy, affordable clothing and accessories. The owner, Anat "Nati" Windston, handpicks her store's inventory, sharing a selection of classic wardrobe staples and rotating seasonal items. Nati features a variety of selections for any style outfit or occasion. One of her collections known as the "Classic Cozy Collection," includes jackets, pants, and t-shirts.

Another collection is her "Nati Active," which features activewear such as leggings and tank tops. If you're headed to the beach and maybe have forgotten a few items while headed over, grab that beach bag and pick up a few items from Nati's "To The Beach Collection." This collection features Kimono Wraps, maxi dresses, sweaters, and comfortable linen pants. Nati has other collections including professional and work clothing, outfits for vacation, and even her summer shop.

The summer shop includes tank tops, dresses, denim, sweaters, and linen. Nati even has a collection for undergarments such as bralettes and leggings, and of course, there are always new arrivals to check out if you are a regular or returning customer. She also has unique accessories from scarves to handbags and hats. It doesn't matter if you are searching for the perfect boho beach-like ensemble or an outfit for a girl's night out. You can trust that Nati's collection will have the look you want and are seeking.
The Malibu Colony Co.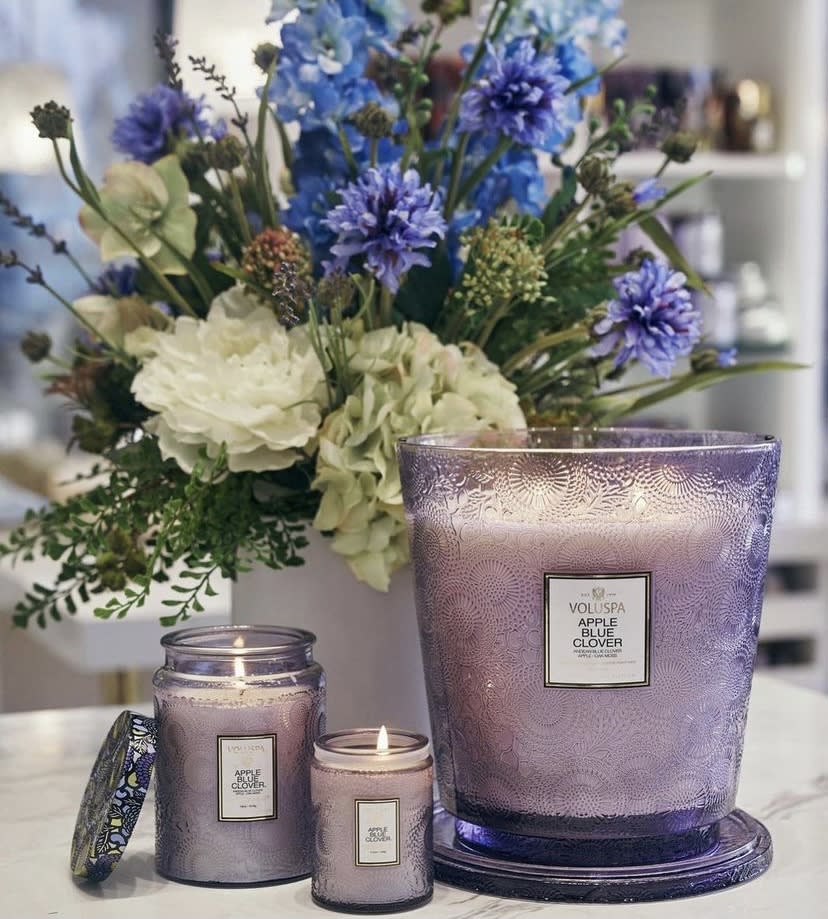 Credit: The Malibu Colony Co.

It's expected to pick up a souvenir or two while you're on vacation because you want to be able to take a piece of memory back home. Well, The Malibu Colony Co. is the perfect spot to stop if you are looking to pick up something simple, small, unique, or just because you saw what you liked on display and decided to get it. The small shop has been serving the Malibu community for more than 25 years now and is known to sell collections of home décor, linens, fragrances, as well as clothing for kids and babies. They even have dining and entertainment options from brands such as Michael Aram and Simon Pearce, that is of course you are planning a small gathering or game night at your home with some neighbors or a few friends who are in town for a few days.

What makes this shop so unique is the variety of items that are sold in the store. Those items include home scents and fragrances, bedding and bath items, fine jewelry, clothing for both men and women, and even kids and babies. Some of their home scent selections include candles, diffusers, room sprays, and many other accessories. Bath and Bedding items include throws and blankets. For their dining and entertaining selections include unique-looking shot glasses, stylish bowls and plates, coasters, and many other options.

The Malibu Colony Co. also sells unique jewelry including earrings, necklaces, bracelets, and other items. The store has been named one of the "Top 10 Best Shops and Boutiques in Malibu" by Southern California Magazine. So if there is something stylish or interesting and unique you want to bring back home, you may want to take a look around in The Malibu Colony Co. You just might be surprised at what you find.
Hiptique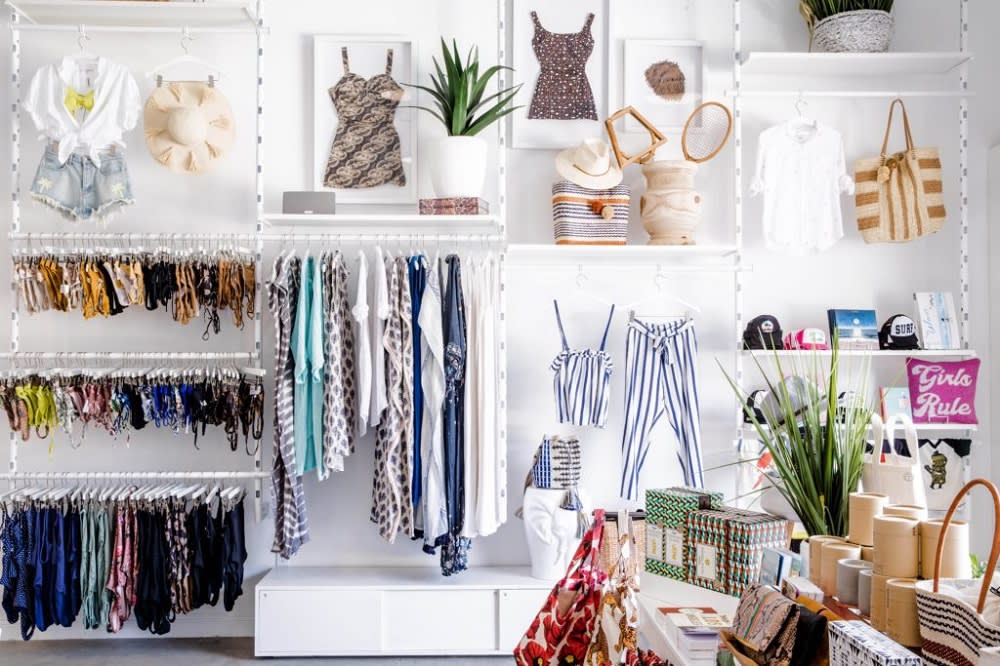 Credit: Hiptique

Located in Malibu's Trancas Country Market, Hiptique offers a modern beach boutique with clothing, décor, and much more. Their items are carefully selected by women who incorporate the "live, work, and play" beach lifestyle of Malibu. The moment a customer steps into the store, they can browse and look around for interesting brands such as Veronica Beard, LSpace, and many others. The boutique is open 10:30 AM - 6:00 PM daily and features beautiful and unique clothing, gifts, and home accessories.
Canvas Malibu
Credit: Canvas Malibu

If you have an appreciation for art and creativity, then this particular shop might be of interest to you. Canvas Malibu is an apparel and art gallery located right in the Malibu Country Mart. The designers, Jac and Arlington Forbes share a creative collection of interchangeable outfits and clothing for men. While their women's collection includes trendy and chic fashioned clothing that includes items such as tops and pants. The owners make sure that both lines embody the Malibu lifestyle and are all made with high-quality fabrics.

The moment shoppers step foot into the store they can browse items from brands such as J.J. Gray, Malibu Sandals, and FWK by Engineered Garments. And as you browse through some of their collections and materials, you won't help but notice the unique artwork and canvas paintings on the walls. Canvas Malibu also features an accessory line called Amy Y Jewelry, which is a California-based jewelry designer who combines elements of nature and her own ideas and visions to ultimately create an aesthetic equilibrium in her jewelry designs.

Her brand is known to show appreciation of the natural world and extensive knowledge of gems, Amy's desire to enhance life, art, and nature is realized in each design she creates. When in Malibu, stop by Canva Malibu and check out some of their items. Maybe you'll even grow an appreciation of art and creativity while in the process.
House of Kinga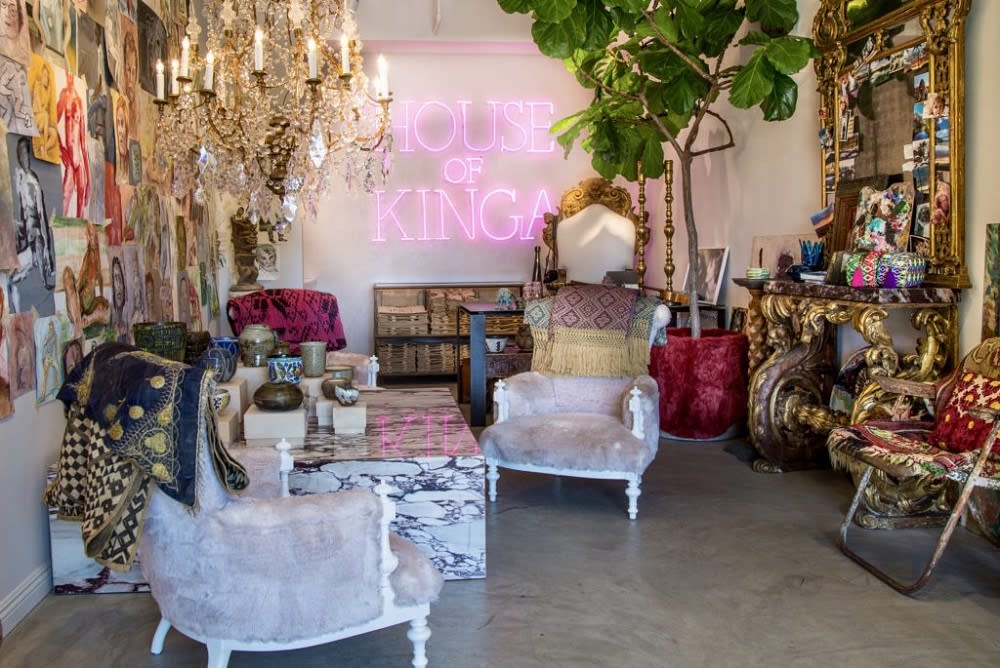 Credit: House of Kinga

House of Kinga is a local shop that specializes in handcrafted candles and fragrances. Their products and scents evoke the laid-back, free-spirited surf lifestyle of the California coast. Each candle is made of soy wax with raw essential oils and pure cotton wicks. The candle vessel is created and handcrafted by Italian artisans, using raw clay to create a unique, marbled vessel that can be repurposed.

Alison G. Roth is the owner and founder of House of Kinga, and her inspirations come from all across the world and her idea of the perfect welcoming home scent. When launching her shop, she sought to aim for candles that would make anyone's home flow with warmth while maintaining a neutral balance. Her catchphrase for the business is "fresh and clean with a subtle hint of sexy." Alison developed two scents, balsam and vanilla, and both have become a signature with a hint of other smells. House of Kinga's signature candle is a blend of balsam and vanilla, with a subtle hint of amber and orange blossom. Their signature candles are all shipped in a beautiful and well-crafted box made of 100 percent recycled paper. Their signature scent can also be found and is available as a roller fragrance.

House of Kinga has a variety of collections available on its website. Those collections include the Crystal Collection, the Signature Collection, and The Vintage Collection. The Crystal Collection features candles that are perfectly and beautifully placed into clear glass holders. The Signature Collection of course features their signature scent in the form of a candle and a roller fragrance. Finally, the Vintage Collection features different candles that are placed in vintage and classic-looking containers. House of Kinga's products are also carried and used in luxury spas and boutiques all across the United States. If you are ever in the Malibu or Los Angeles area you might consider visiting the following locations, Elisabeth Weinstock, Fred Segal Malibu, or Maxfield Malibu.
Drill Surf and Skate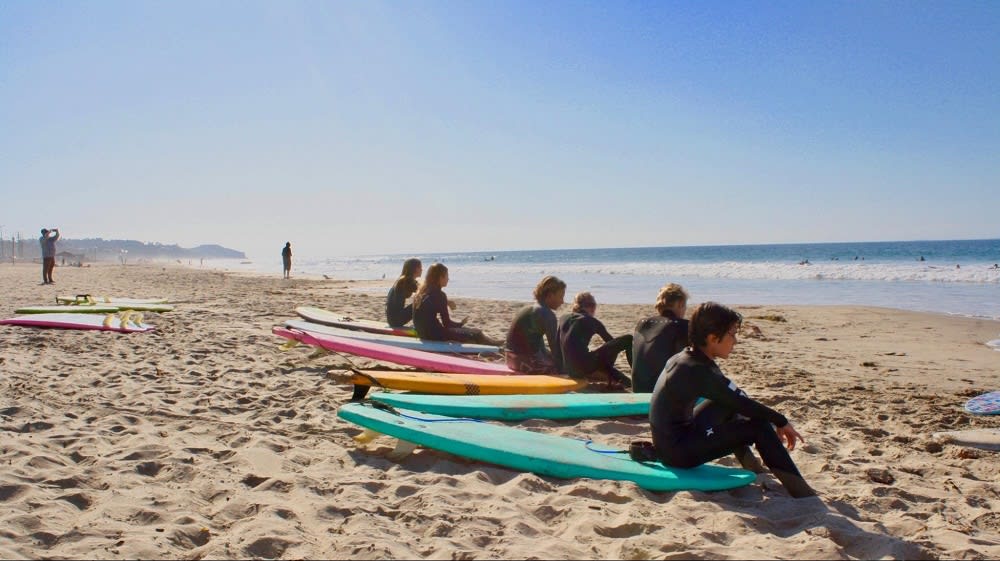 Credit: Drill Surf and Skate

Get all your surfing and skateboarding necessities from Drill Surf and Skate. Established in 1991, the surf shop sits right across the street from Malibu's infamous Zuma Beach and has everything you need to enjoy a day of surfing the waves or taking on a skateboarding park. The shop features a Malibu-themed clothing apparel line for men, women, and kids. Clothing items for men and women include sweatshirts, t-shirts, tanks, and hats. While for kids clothing items include sweaters, t-shirts, and hats.

Drill Surf and Skate also features rental property items such as surfboards, bodyboards, wetsuits, and SUP rentals. Soft top surfboard sizes range from 7 feet to 10 feet and for shorter soft top boards, sizes come in 4 feet and 6 feet. If you have never surfed and gone skateboarding before and want to try something new and spontaneous while vacationing in Malibu, Drill Surf and Skate also offers skateboarding, surfing, and stand-up paddleboard lessons. Their skilled instructors offer lessons for all skill levels.
Moving to Malibu?
If you are planning to move to Malibu and are interested in Malibu real estate, contact Sandro Dazzan today. He serves a wide range of neighborhoods in the Malibu area. You can always check his website to see the listings in houses for sale in Malibu. Let Sandro help you find the right home for you and your family.