The real estate market has been on a roller coaster ride since the pandemic hit in March of 2020. Most areas of the nation experienced a hot seller's market during the heart of the pandemic, primarily driven by lowered mortgage interest rates and new flexibility due to the work-from-home policies of thousands of companies.

The Malibu real estate market is different than many in the country, and it's essential to know how COVID affected it if you're in the market to buy or sell Malibu property. Here's what you need to know.
Homeowners Want Larger Homes with More Amenities
Those in the market to buy Malibu luxury homes have always been interested in posh amenities, but this trend has intensified since the pandemic hit, and many have been confined to their homes for months on end. Prospective home buyers have been looking for homes with resort-style swimming pools, stylish in-home gyms, dedicated offices with all the latest technology, and over-the-top features like wine and tasting rooms, garages that can charge electric-powered cars, and immaculate master baths where homeowners can bring in massage therapists, hairdressers, and makeup artists to replicate services they previously had done at the salon or spa.
Malibu Real Estate is Limited
Though the number of Malibu homes on the market is increasing (there were 183 on the market in March of 2021 versus 158 in February), the inventory is still low. This is due, in part, to the constraints on new construction during the pandemic and new housing not being able to keep up with population and income growth and new household formation that was present even before COVID-19 hit. Low mortgage interest rates were another contributing factor, as many potential buyers who were on the fence about buying a new coastal retreat were prompted to do so before rates increased.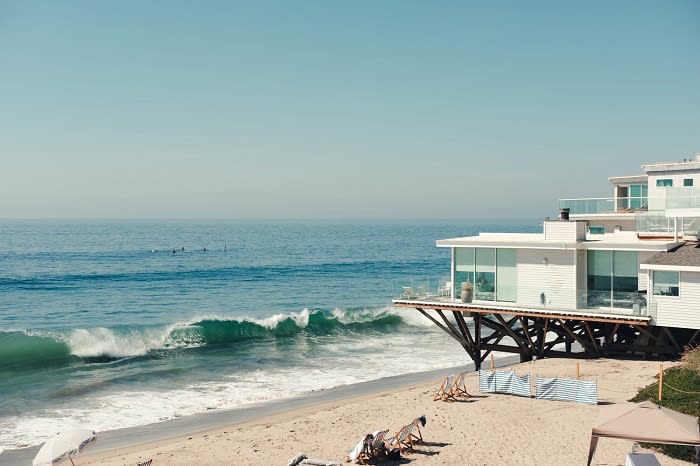 Prices Continue to Increase
With low inventory and high demand in the market, prices are bound to surge—and that's just what they're doing. The median sale price for Malibu homes is $2.82 million, a 32.8% increase over this time last year. While Malibu has traditionally seen its real estate grow at a much higher rate than other markets in California, the growth throughout 2020 and early 2021 was more than anyone in the industry had expected. Experts in the industry don't expect this increase in prices to slow anytime soon, so if you're considering buying Malibu luxury homes, now is the time to do it before mortgage interest rates increase or home prices climb even higher.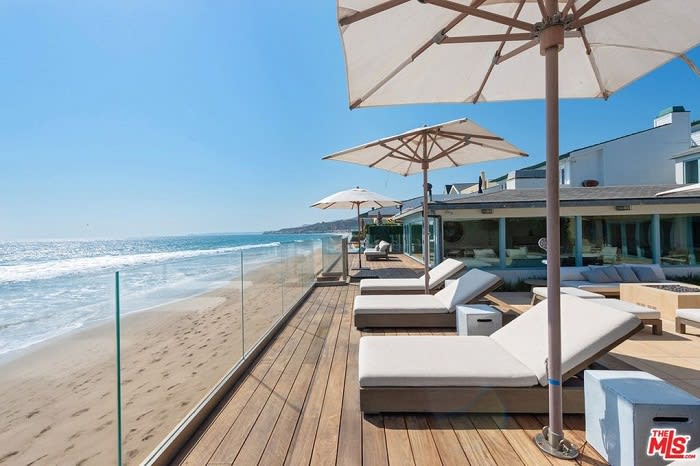 Buyers Gravitated to the Suburbs and Less Densely Populated Areas
When COVID hit, many companies shut down their offices and required employees to work from home. More than a year later, the work-from-home trend remains, though workers are slowly returning to their offices. This new way of working has led millions of Americans to leave large metros like Los Angeles and Manhattan to seek out areas with more space and less congestion. Malibu luxury homes experienced a surge in popularity as wealthy LA residents gravitated to the beaches, breathtaking views, and world-class dining and entertainment of the area.

Malibu is less than an hour away from downtown Los Angeles, so it's likely that many of those who purchased homes in the area will remain even if they return to their LA offices part- or even full-time. Buyers who have settled in Malibu have realized what an incredible place it is to live and are willing to make the commute so they can continue to enjoy the area's amenities and luxury lifestyle.
The Ultra-Luxury Home Market Stayed Strong
Many sectors of the real estate market paused when the pandemic hit, but this was not the case in the ultra-luxury market. Many pieces of Malibu real estate fall into this category, and there was a run on properties selling for over $10 million. Buyers with cash on hand tend to look for deals during a recession, and they acted quickly when they saw the writing on the wall. This led to a record number of high-end transactions. Though the market has begun to slow a bit, the ultra-luxury market in the southern California area continues to be strong.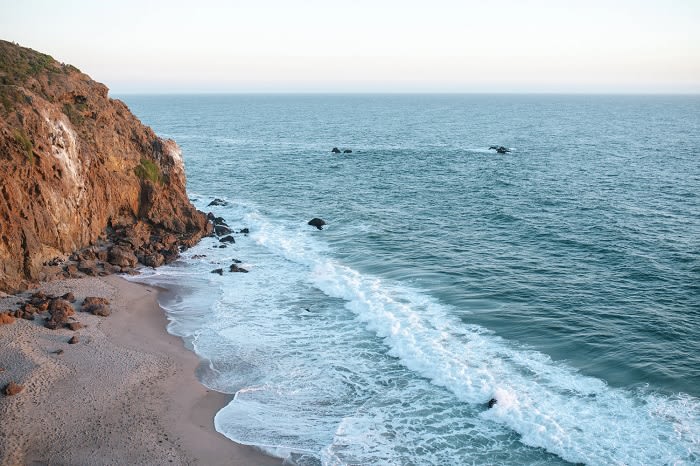 Tips for Buying Malibu Real Estate in 2021
Ready to invest in Malibu luxury homes? Here are some tips to help you conduct a successful real estate transaction in Malibu.
◾ Get preapproved.
If you plan to get a mortgage to pay for your new home, get preapproved before you start looking. Many sellers will not even consider offers from those who have not been preapproved for a loan.
◾ Be ready to make a quick decision.
If you see a piece of coastal property you love, don't take the weekend to think about making an offer! Homes in the luxury price range go quickly, and you could lose the house to another buyer. Be prepared to make an offer on the spot when you see a home that matches your needs.
◾ Work with an experienced Malibu real estate agent.

Working with a local real estate agent who is well-connected and experienced in the market is the best way to ensure you find the home you want and make an offer the seller accepts. The right agent will be able to alert you when Malibu luxury homes are about to be listed (or even tell you about those that aren't listed to the public at all), help you craft the perfect offer, and guide you through the closing process.

While COVID has changed many things about the way we live and work, it has not diminished the popularity of living in one of the most beautiful places in the country. Ready to take the next step in your home-buying journey and look at Malibu luxury homes? Reach out to an experienced agent like Sandro Dazzan to help you on your path.