While Malibu is widely known for its luxurious mansions and glamorous lifestyle, locals know that the area also boasts some of the most picturesque ocean-side attractions in Southern California. Residents have no shortage of scenic locations and outdoor activities to fill their days. Below are a few of the ways you can get out and explore Malibu.


Spend the day at Point Dume State Beach & Preserve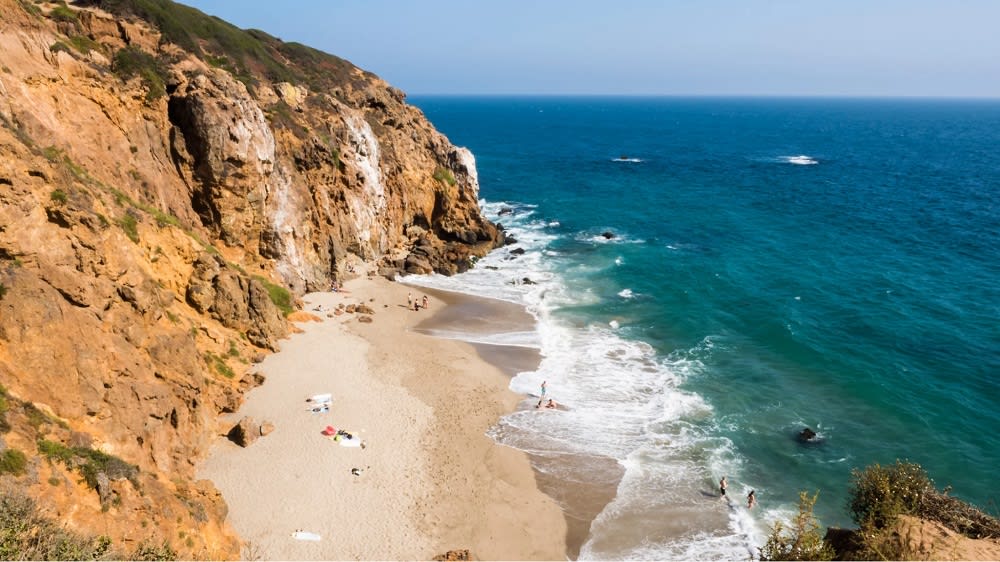 Image courtesy of Getty Images

There are few better ways to spend a day in Malibu than soaking in the sun and gorgeous ocean views from Point Dume State Beach. Featuring headlands, cliffs, rocky coves, and vast beach access, Point Dume is known as a premier place for swimming, surfing, and scuba diving. You can take a break from swimming or surfing by relaxing on the shore, having an oceanfront picnic, or whale-watching. Point Dume is the perfect spot to get a peek at California gray whales during their migration period from December to mid-April.

Located at the end of Westward Beach Road, Point Dume Nature Preserve features various trails leading to coastal bluff sand dunes and offering beautiful views of the Malibu coast, Santa Monica Bay, and the Santa Monica Mountains. Whether enjoying the water or exploring nature on dry land, Point Dume has adventures to offer.
Grab a bite at the Malibu Pier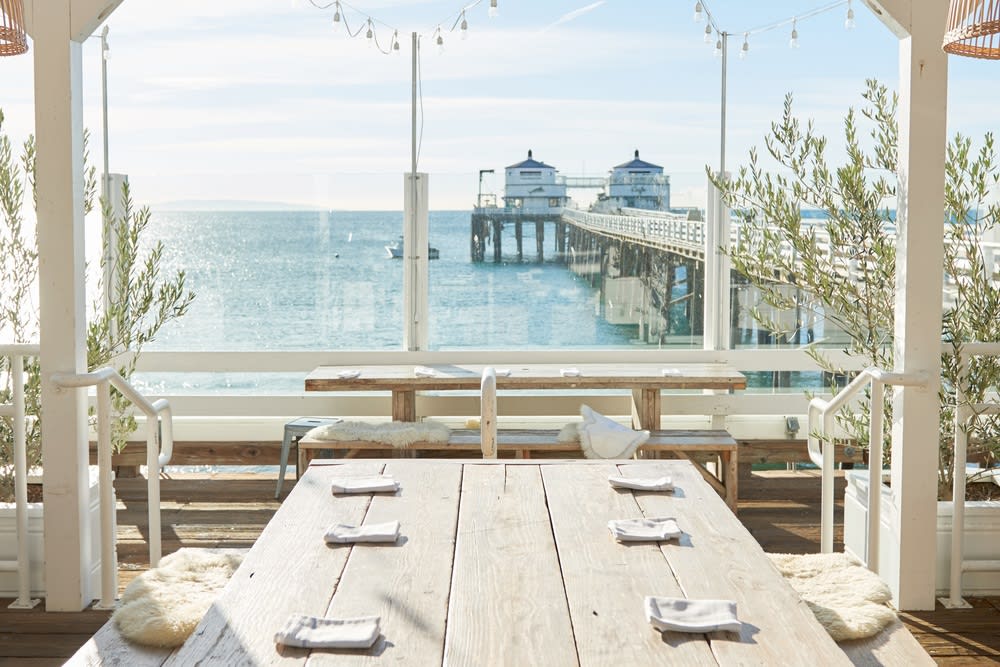 Image from Malibu Farm Café courtesy of Malibu Pier

Spend an afternoon eating delicious food by the water at the Malibu Pier. Originally built in 1905, the pier is one of the city's most historically significant attractions, and is regarded as one of the most well-preserved piers in the state.

No visit to the Malibu Pier is complete without a stop at one of its two farm-to-table restaurants. Operated by Malibu Farm with a focus on sustainable, local, and organic cuisine, the Malibu Farm Café and Malibu Farm Restaurant offer exceptional dining experiences right on the pier.

The Malibu Farm Café is located at the ocean end of the pier, providing a casual dining atmosphere with 5-star views of the ocean. Order one of their breakfast burritos, fresh salads, sandwiches, or grass-fed burgers for a low-key meal while walking along the pier.

The Malibu Farm Restaurant and Bar upholds the same mission within the setting of its beautiful dining room and outdoor patios. Try one of their seafood dishes, cauliflower crust pizzas, or tacos with a refreshing beverage for the perfect evening out.
Go horseback riding through the Malibu Hills

Explore Malibu's rolling landscape on horseback, through the Malibu and Agoura Hills. Explore Zuma Canyon or Malibu Creek State Park with Malibu Riders, who offer guided horseback tours. One of the most popular rides is an hour-long tour starting near Paramount Ranch, venturing out through a wooded, mountainous landscape. Take advantage of a clear-skied day for the best views of the scenery and local wildlife.
Enjoy a seafood basket on the patio of Neptune's Net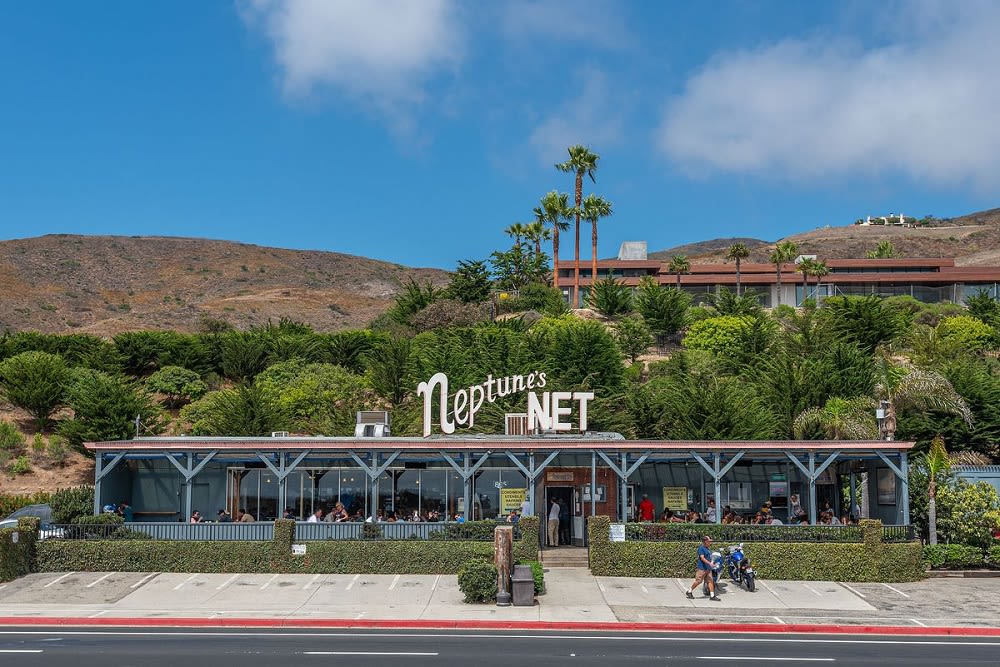 Image courtesy of Eater LA

Established in 1956, Neptune's Net has been one of Malibu's top attractions for decades. This eatery is known for its fresh seafood. Order their clam chowder, seafood basket, or shrimp tacos. Neptune's Net has become an iconic California landmark for its scenic location overlooking County Line Beach. The restaurant has even been featured in various Hollywood movies--from Point Break to Iron Man 3.
Lounge in the sand at Zuma Beach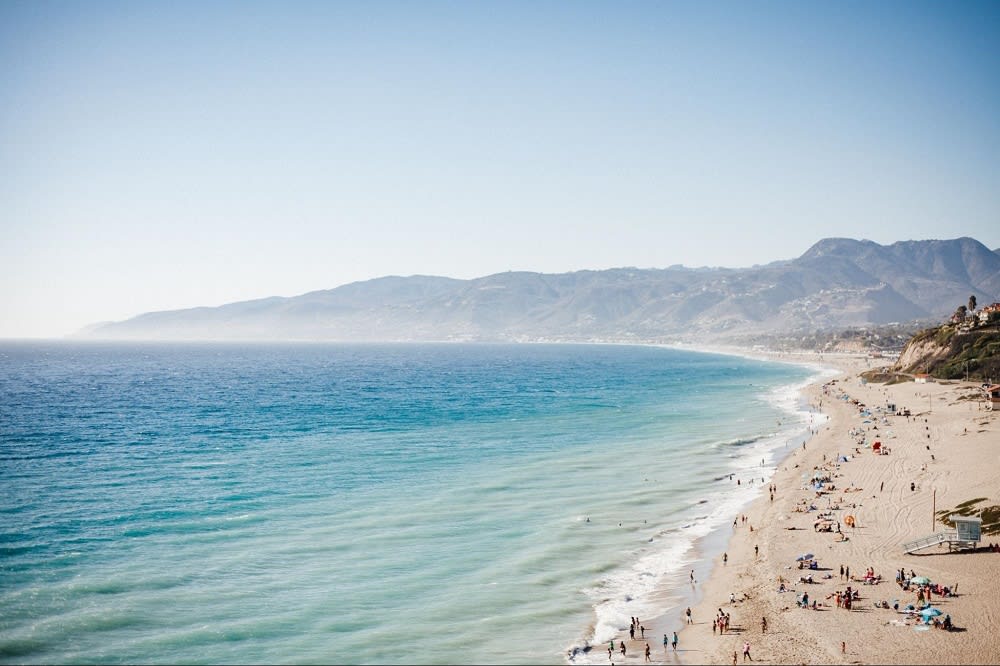 Widely known as one of the largest, finest beaches in Malibu, Zuma Beach is a favorite for a variety of beachside activities. Spanning 105 acres, Zuma offers thousands of parking spaces, sand volleyball courts, and a number of nearby eateries. The beach is ideal for outdoor workouts, surfing, swimming, or lounging.
Stroll through the gardens of the Getty Villa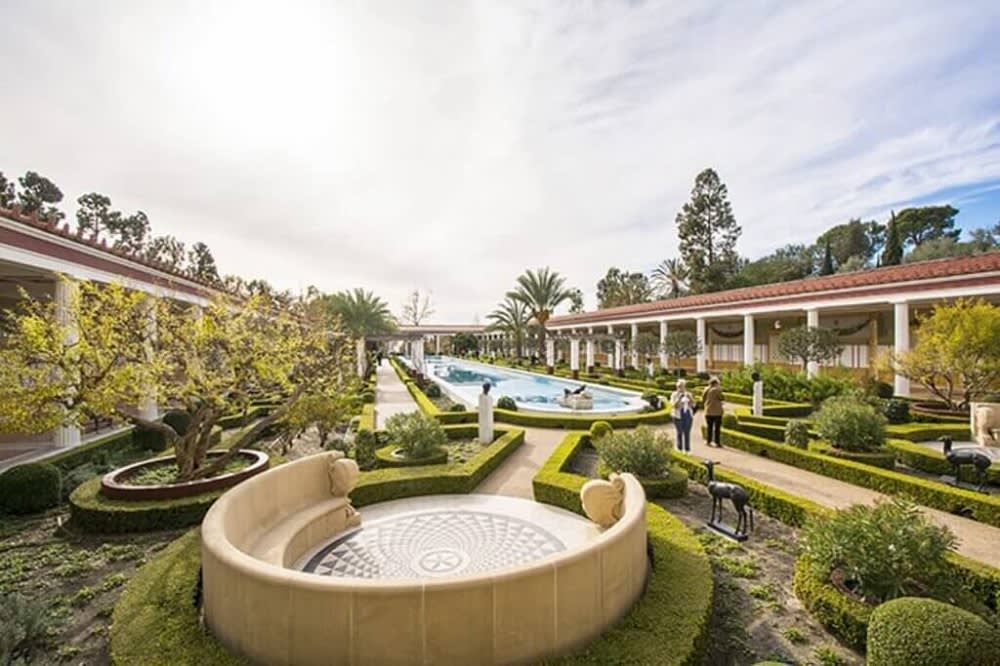 Image courtesy of Busy Tourist

Visiting Getty Villa is like stepping back in time. Modeled after a Roman country house from the first century (the famous Villa dei Papiri ruins of Herculaneum) the museum is a work of art in itself. Immerse yourself in art and history and get lost in the villa's four gardens with Roman models and ancient Mediterranean plants. Don't miss the museum's English ivy, rose garden, and majestic Roman statues.
Catch the Sunset at El Matador State Beach
What El Matador State Beach lacks in size, it makes up for in sheer beauty and ambiance. The laid-back setting is punctuated by its signature stone formations, rocky outcrops, and caves. Visitors to El Matador State Beach enjoy more privacy than some of the more popular Malibu beaches. Enjoy a picnic at sunset, or wake up early to catch a memorable sunrise.
Shop in the sunshine at Malibu Country Mart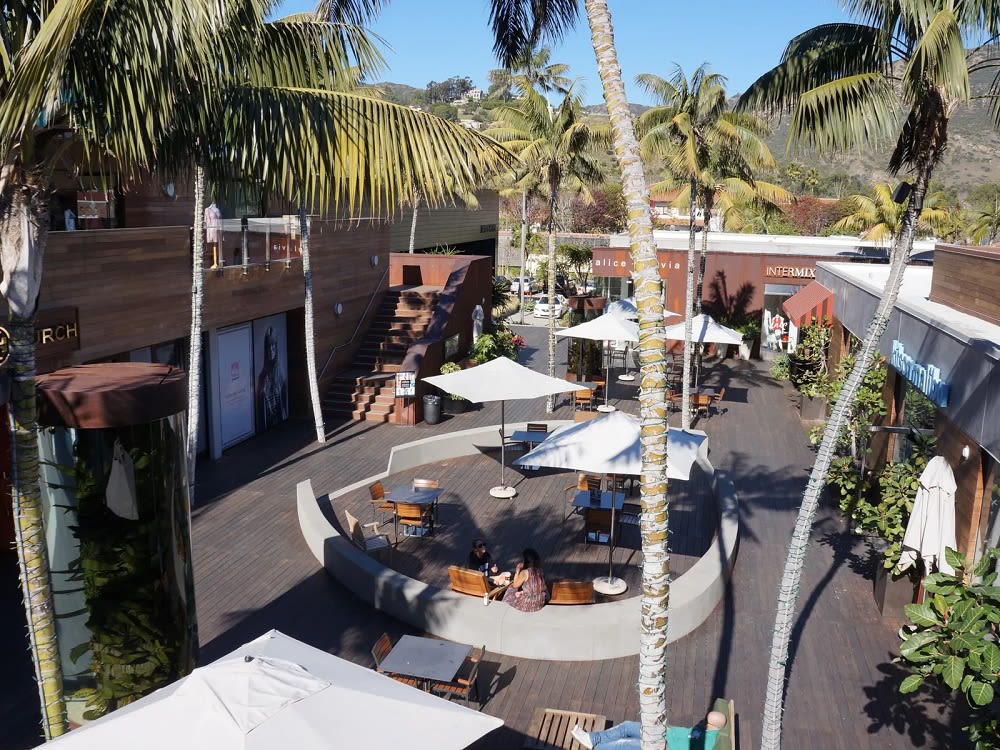 Image courtesy of Discover Los Angeles

Malibu Country Mart effortlessly infuses high-end shopping and dining with Southern California's year-round sunshine. The casual outdoor shopping center attracts a mix of locals, tourists, and A-list celebrities grabbing lunch or perusing the upscale shops. The six-acre commercial area is a must-see for delicious food, people-watching, and stunning gardens—all soaked in the Malibu sunshine.
Hike Solstice Canyon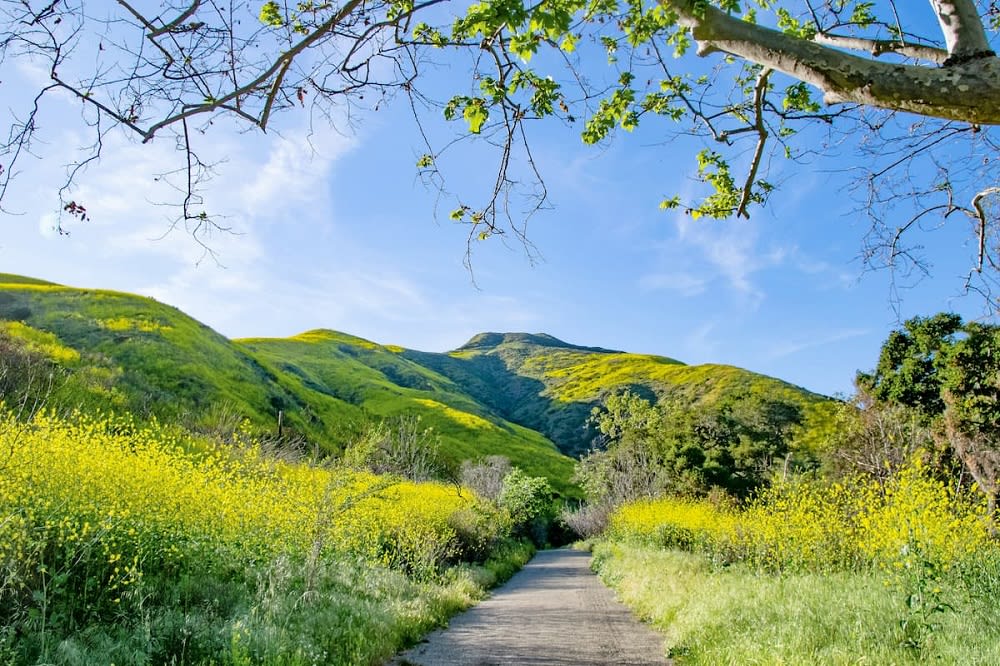 Image courtesy of Gloria V Moeller

Solstice Canyon is the best place to hike for a peaceful immersion into nature. Hikes through the canyon's picturesque trails include stunning ocean views and waterfalls. With a variety of hikes and difficulty levels within the canyon, choose from several novice-friendly two-mile hikes, or a strenuous six-mile route.
Explore Escondido Falls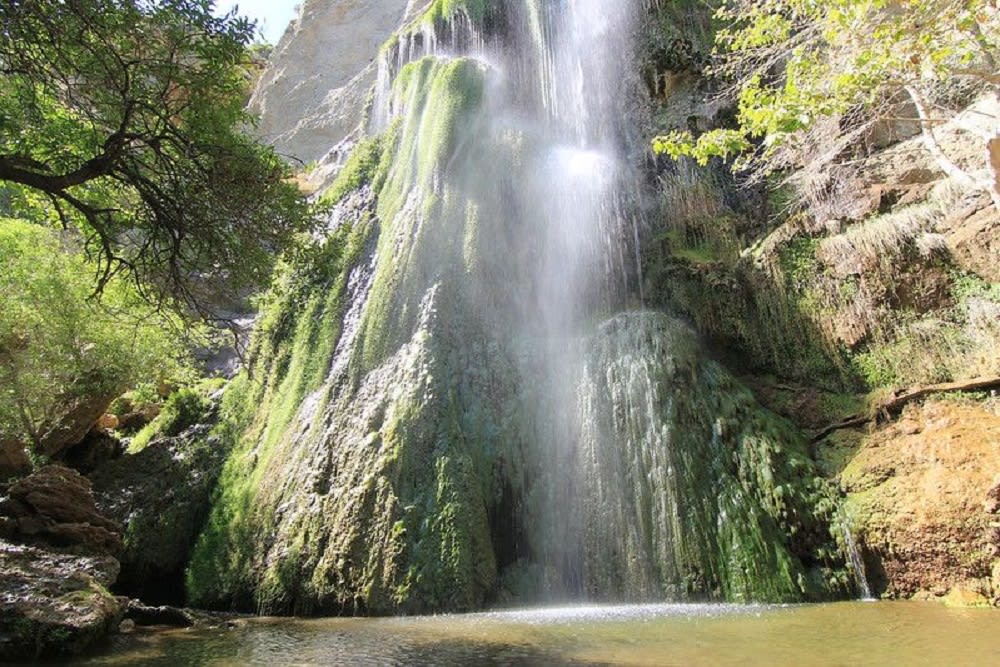 Image courtesy of Pinterest

The Escondido Falls trail is famous for its 150-foot waterfall, the tallest in the Santa Monica Mountains. The two-tiered waterfall cascades down onto moss-covered limestone rocks for a photo-worthy sight. Be prepared to hop across streams and rocks to arrive at the 50-foot Lower Escondido Falls, and be forewarned that the falls may not have as much water during the season.
Experience an ocean excursion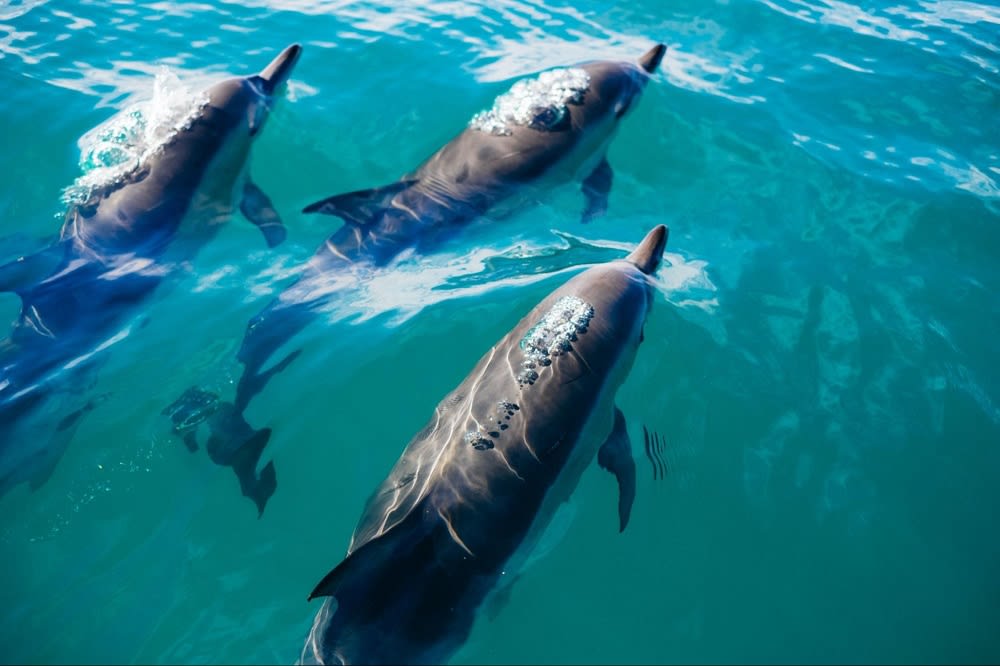 Malibu Coastal Adventures curates a unique and adrenaline-pumping experience for Malibu's visitors. The company offers a selection of ocean-based adventures, including paddleboarding, surfing lessons, whale and dolphin watching, and various types of boat excursions. No matter what experience you're looking for, Malibu Coastal Adventures can provide a jolt of adventure.
Go camping at Leo Carillo State Park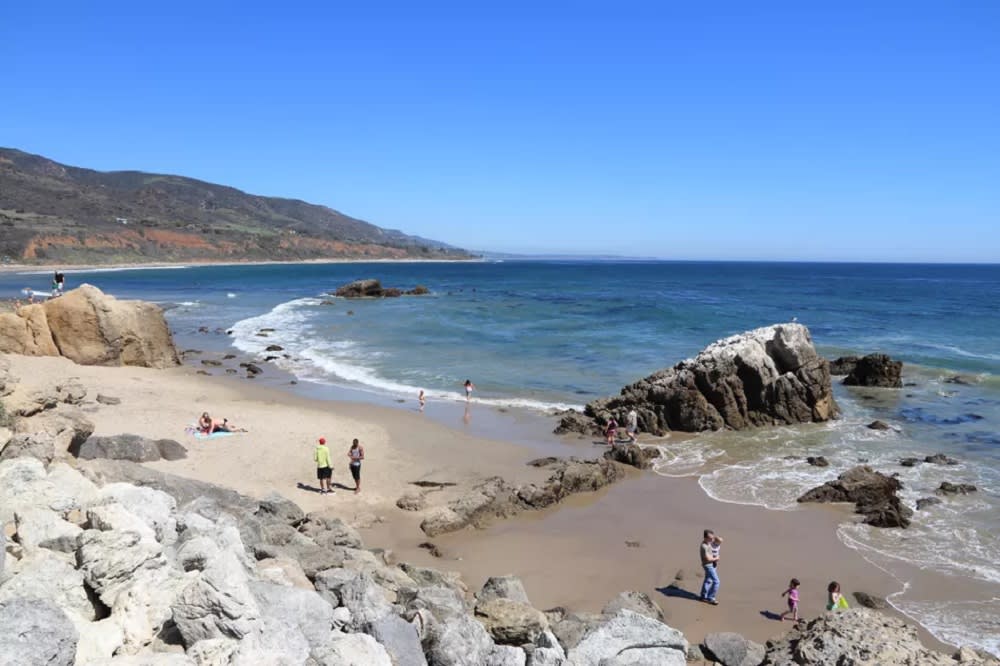 Image courtesy of Trip Savvy

Leo Carillo State Park includes 1.5 miles of beachfront ideal for swimming, surfing, windsurfing, and fishing. The beach is a favorite of families for exploring tide pools, coastal caves, and reefs, or simply building a sandcastle. Book your campsite for a few days spent unwinding in nature and relaxing under the park's giant sycamore trees. Leashed dogs are welcome within the day-use areas, campground, and North Beach.
Catch some waves at Surfrider Beach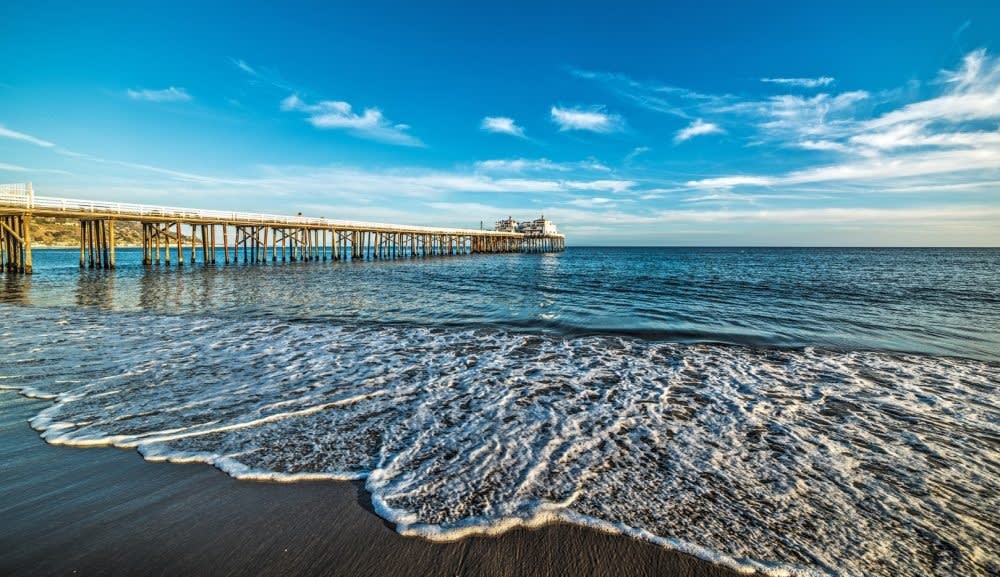 Image courtesy of California Beaches

Malibu's famous Surfrider Beach is one of the best places to catch a wave. Located within the Malibu Lagoon State Beach Park, Surfrider Beach is close to the Malibu Lagoon and the Malibu Pier. Selected as the first World Surfing Reserve, the beach features three-point breaks in the waves, attracting both shortboarders and longboarders. New surfers can hone their skills on the first point, with the second and third points favored for shortboarding.

If you're interested in learning more about the Malibu lifestyle and its many appealing neighborhoods, contact Sandro Dazzan today. Sandro's dedication and expertise as Malibu's #1 luxury realtor will help make the process of finding your next home exciting and stress-free.
Recommended Reading: Your Guide to the Best Hikes in Malibu